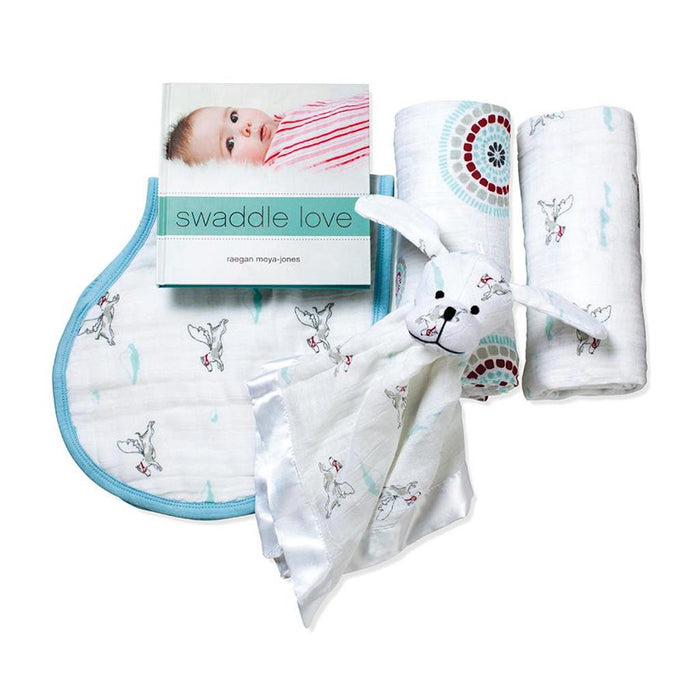 Aden Anais Gift Set - Liam The Brave New Beginnings
Here is a perfect baby gift idea
First time home. First birthday. First holidays. Foar all the first, give the of aden + anais with a new beginings set. With beautiful products made of our signature cotton ,uslin, it's everything mother and baby will need to stay comfy, cozy & have a luttle fun.
Your gify set includes:
Two Swaddles: 100% cotton muslin breathable blanket that are as versatile as they are beautiful - complete swaddling instructions inside
One Burpy Bib: a bib and burp cloth all in one to provide maximum coverage during feedings
One Musy Mate Lovely: a cuddly muslin companion that puts a fun twist on traditional security blankets at bedtime and beyond
Swaddle Love Book: An entertaining guide full of heartwarming humor that explores the history & technic of swaddling.