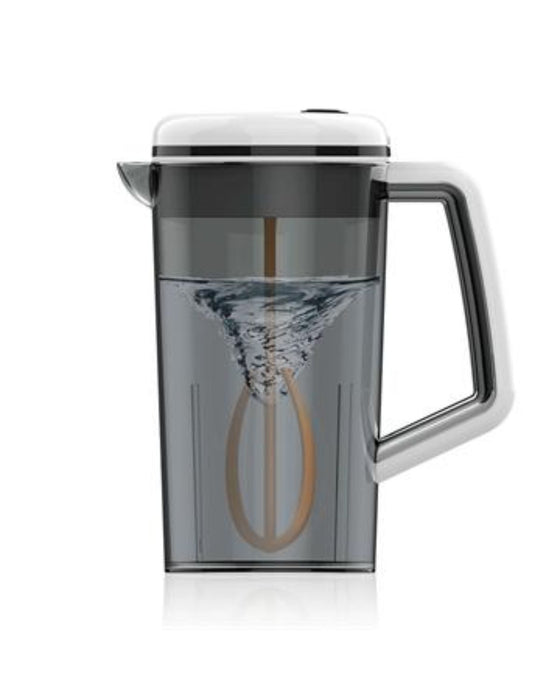 Baby Brezza One Step Formula Mixer
The Baby Brezza One Step Formula Mixer saves parents time by automatically mixing a day's worth of formula in one easy step.
It's the first motorized formula mixing pitcher that you can operate hands-free - a faster, easier alternative to formula mixers that you have to hand-crank. The unique mixing wand mixes formula quickly without air bubbles or clumping. Features a spill-free locking lid and no-drip spout that pours easily into all bottles without splashing, and its compact size is ideal for use at home or while traveling. The pitcher's easy-open lid and ergonomic handle offer comfort and convenience when pouring. And it's easy to clean with only 3 parts, plus the pitcher is dishwasher-safe.
Once your baby has outgrown formula, use it to mix shakes, chocolate milk, or even mixed drinks!
First motorized formula blending pitcher
Motorized blending action. One button to blend continuously or pulse.
Magic mixing wand. Mixes formula smoothly without air bubbles.
Automatically mixes & stores up to 28 oz of formula
No-splash spout. For easy pour into narrow or wide bottles.
Easy to use. Easy-open lid and ergonomic handle.
Easy to clean with only 3 parts; pitcher is dishwasher-safe
Compact size is easy to use at home or while traveling
BPA free
Requires 3 AA batteries (not included)