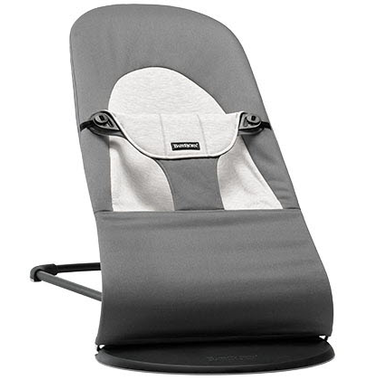 Babybjorn Bouncer Balance Soft - Dark/Grey
BabyBjorn Bouncer Balance Soft can be used as both a bouncer and a comfy chair. From the time your baby is newborn (at least 8 lbs/3.5kg) and until she or he has learned to sit up unaided, it can be used as a bouncer.
When your child has learned to walk and sit independently, you can reverse the fabric to create a comfortable child's chair (up to 29 lbs/13kg or approximately 2 years of age).
Soft design for an extra cozy feeling
Rocking that develops motor skills an balance
Proper head and back support
Comes in Black/Dark Gray color
Converts from a bouncer into a comfy toddler chair
Material: 100% cotton
Care Instructions: remove fabric and machine wash at 40 degrees Celsius (warm)