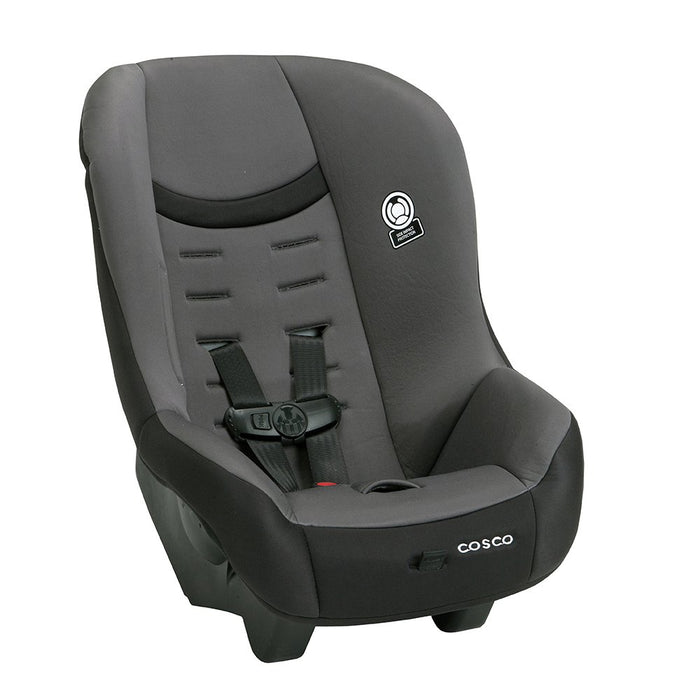 Cosco Scenera Next Convertible Car Seat - Moon Mist
The Cosco Scenera NEXT is simply a smarter car seat designed for families who know what they need. It keeps kids safer with Side Impact Protection built right in, and a 5-point harness that adjusts easily from the front of the seat. The harness features 5 heights and 3 buckle locations so you can be sure you're giving the best fit to your growing child. And to fit your growing family (or the neighborhood car pool), the Scenera NEXT easily fits three across in the back seat.
If your chosen vehicle happens to be an airplane, the Scenera NEXT has got you covered. Certified for use on aircraft, it gives your child a familiar seat during the flight. The lightweight and compact design also get you through the airport without weighing you down. Once arrived at your destination, the Scenera NEXT is super-easy to install in grandma's car or your rental car.
With kids in the car, messes happen. Now, thanks to the easy-to-clean car seat pad, theres no need to stress. The pad comes in a wide range of styles and colors, all of which remove from the seat and are both machine washable and dryer safe. Theres also no more scrubbing goopy build-up from inside the cup holder; its dishwasher safe. For both seat pad and cup holder, a thorough wash is just a machine cycle away.
The Scenera NEXT is proudly made by Cosco in Columbus, Indiana. Made by North American families for North American families.
• Rear facing 5-40 lbs, 19-40 "
• Forward Facing 22-40 lbs, 29-43 inches
• Removable cup holder
• Side impact protection
• 5 point Harness with Center Front Adjust
• 5 harness locations
• 3 buckle slots
• Deep side wings for containment
• Grippers make for easy rear facing installation
• UAS Equipped and capable for the entire life of the car seat
• Removable, machine washable seat pad
• Fits 3 across in the back seat of most vehicles
• Certified for use on aircraft
• Compact TSA-friendly design for airport security
• Meets CMVSS 213 and 213.1
• Made in USA