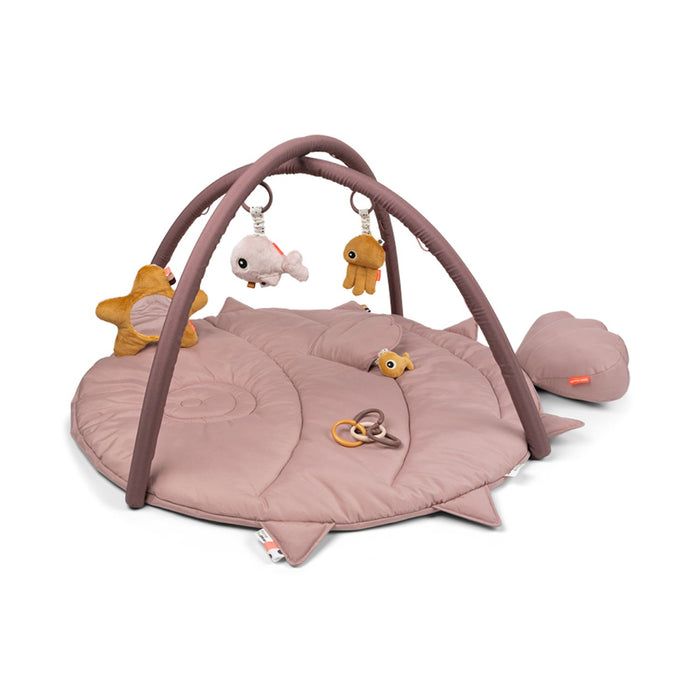 done by deer Activity Play Mat Sea Friends Powder
Tiny ones can lay comfortably on the soft pufferfish-shaped play mat and have fun with the Sea friends and the many sensory activities and stimulating features. On Puffee's soft and movable tail fin little ones can find extra support for tummy time.
Reach out and discover Jelly's crinkle sound, hear Wally's sweet bell and find the little fish friend hiding under Puffee's fin. Have fun exploring reflections in the starfish baby mirror. Easily move toys and the mirror around the arches.
A toy that stays interesting, from baby exploring the toys above, to practicing tummy time and later sitting up to play hide and seek with the cute fish. The stylish and fun baby activity center is in soft tones of powder with contrasting pops of mustard.
Toys with sounds and mirror included
Material: Play mat: 100% polyester. Toys: Fabric: 100% polyester. Filling: 100% polyester fibers (recycled).
Care: Quilting mat: washable at 40°C, do not tumble dry.Toys: see items separately.
DIMENSIONS