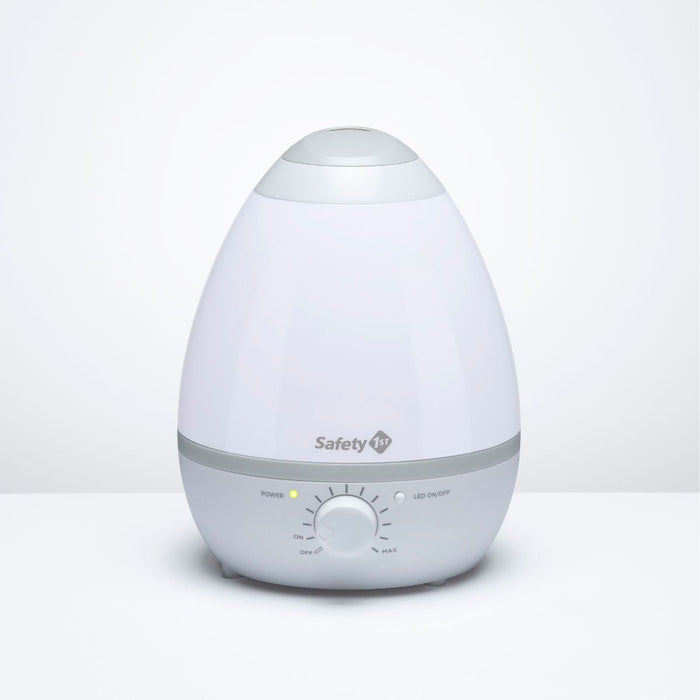 Safety 1st Easy Clean & Glow Humidifier
With parenthood, a lot of things can be difficult to clean with your hands. (Remember that couch grape that grew into a moldy village?) Humidifiers should not be one of them. The Easy Clean and Glow Humidifier is designed with an extra-wide opening that makes it easier for you to reach in and clean with minimal effort.
Perfect for helping your child feel more comfortable as they rest, the humidifier provides a calming environment in your nursery by adding moisture to the air, with an adjustable knob that puts you in control of humidity levels. The multi-color nightlight offers a soft glow and provides soothing surroundings for your little one to drift off to sleep.
Wide opening fits most hands for easy cleaning
Adjustable mist outlet
Easy-to-carry handle
Nightlight with 7 color options available
Run time up to 20 hours
0.8 Gallon tank capacity
Ultrasonic cool mist
Auto shut-off