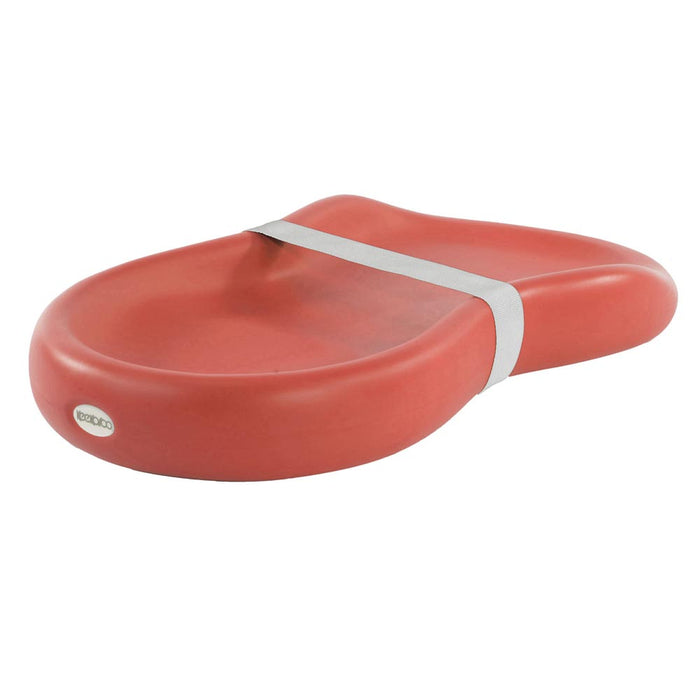 Keekaroo Peanut Changer - Cherry
Another great innovative product from Keekaroo. The Keekaroo Peanut Changer is a unique diaper changing pad.  Its strong outer shell makes it impermeable to fluid and easy to clean. That solid shell on the diaper changing pad also limits bacteria growth or deterioration. The changing pad is made from state of the art, Dura Soft material.
Keekaroo Peanut Changer is not only durable to stand up to everyday demands and comfortable for easy clean up, but the Keekaroo Peanut Changer is safe! Resistant to tears and peels, the strong outer skin helps the changer limit bacteria growth and limits mold from everyday use. The Peanut Changer is also slip resistant, staying put on the table and keeping your little one in place during changing.
Features:
Water Resistant: Fluids cannot penetrate into the pad, stopping mold or deterioration
Protective Layer: Surface allows for immediate cleaning, no additional cover needed
Soft to the Touch: Soft, comfortable surface makes for easier diaper changes
Crack/ Puncture Resistant: Designed for hospitals, durable outer shell withstands everyday demands
Easy to Clean: Solid surface wipes down easily and limits bacteria growth
EachJPMA approved Keekaroo Peanut Changer includes the Soft-to-the-Touch diaper changing pad, safety strap and 5 year warranty!
Materials: Peanut Changers are made in the USA from an exclusive process and are:
Latex-FREE
PVC-FREE
BPA-FREE
Phthalate-FREE
Formamide-FREE
Non-Toxic