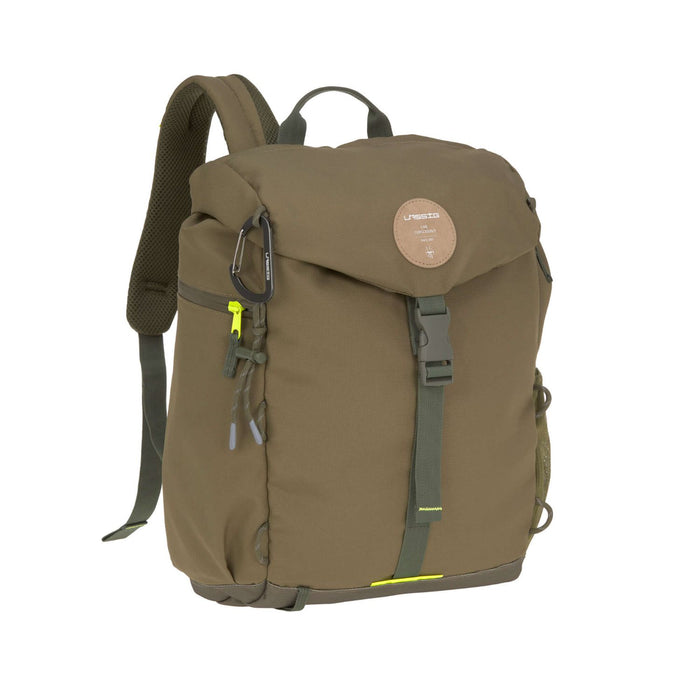 Lassig Green Label Outdoor Diaper Backpack Olive
The perfect combination of a diaper bag and a hiking backpack. With this plain and sustainably produced LÄSSIG diaper bag outdoor backpack you are ready for your next outing in the world of nature.
The diaper bag backpack is also a great everyday companion with a wide range of accessories. Its sophisticated design and functionality make it an absolute must-have for active families.
The padded back provides good air circulation thanks to ventilation ducts and the mesh fabric. The adjustable chest strap and adjustable, ergonomically shaped and padded shoulder straps offer even more comfort. The integrated neon orange rain cover, adjustable jacket holder and a snap hook, make this diaper backpack ready for your wildest adventures in any type of weather! Visibility in the dark is ensured with reflective elements such as the LÄSSIG logo.
The outer material is robust and water-repellent and ensures that youll enjoy using it.
A well designed interior, storage compartments inside and outside and including an extensive range of diaper changing accessories complete this backpack. Equipped with a water-repellent changing mat, an insulated bottle holder, a removable jar holder, stroller attachments and a small bag for utensils, you have everything you need when you are on the go.
Extra plus points: The interior is 100% recycled polyester from the Wast2Wear textile company. This needed 10 recycled PET bottles to be processed.
LÄSSIG made a deliberate choice to cooperate with the textile company Waste2Wear when selecting the material. This company is committed to producing environmentally friendly materials from used, recycled plastic bottles in a fully certified and transparent value chain. Additionally, their goal is to use plastic waste from the oceans or collect it before it lands there in the first place.

DIMENSIONS

Length: 34 cm
Width: 14 cm
Height: 42 cm
Weight: 1.03 KG