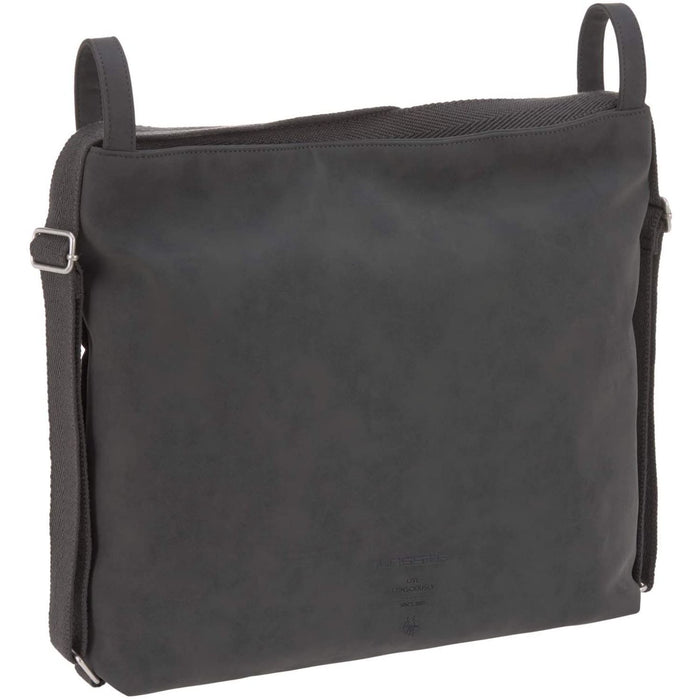 Lassig Tender Conversion Diaper Bag
LÄSSIG's diaper bag Conversion Bag from the Tender collection convinces with its high-quality outer material in vegan velor look that resembles real leather. This bag with its modern, sleek look is an absolute must-have for parents who prefer things to be plain and discreet.
This diaper bag is not only a stylish companion, but a true master of transformation that adapts perfectly to family life. With just one flick of the wrist, the Conversion Bag can be turned from a shoulder bag into a stylish diaper bag backpack. Even when attached to the stroller, it offers easy access to the most important diaper changing items.
Equipped with a water-repellent changing mat, an insulated bottle holder, a jar holder and a stroller attachment, you have everything you need when out and about. The many different practical compartments, like your water-repellent wet pocket, allow you to stow away all your important items in an orderly fashion.
The Conversion Bag combines style with functionality becoming an easy-to-use everyday companion for babyhood and afterwards.

DIMENSIONS

Length: 38 cm
Width: 9 cm
Height: 36 cm
Weight: 0.74 KG