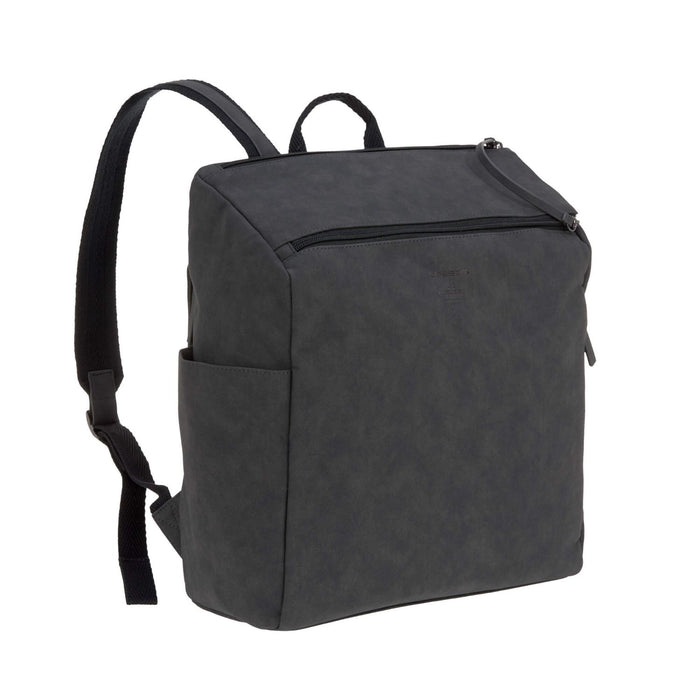 Lassig Tender Diaper Backpack
LÄSSIG's vegan diaper backpack in velour look is an absolute must-have for parents who prefer things to be plain and discreet. The modern, linear look is augmented by a practical zipper system. The structurally stable backpack can be set down safely and the double zipper creates a clear and large opening. If you have to close the backpack quickly, you can also simply close it with the pressure magnet catch.
A well designed interior and accessories complete this diaper backpack. Equipped with a water-repellent changing pad, an insulated bottle holder, a removable jar holder, stroller attachments and a small bag for utensils, you have everything you need when you are on the go. All the different practical compartments, such as a wet pouch on the front side or a pocket on the back help you to easily organize your items. Even without the changing accessories it remains a stylish and functional companion.

DIMENSIONS

Length: 31 cm
Width: 14 cm
Height: 35 cm
Weight: 0.89 KG