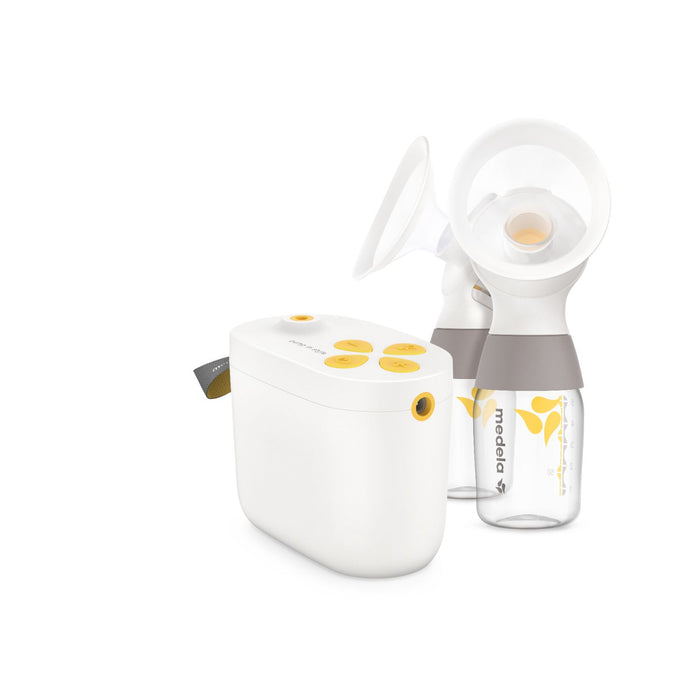 Medela Pump In Style Maxflow Double Electric Breast Pump
Medela's New Pump in Style with MaxFlow technology is a double electric breast pump designed for moms who pump several times per day.
Built with a closed system with overflow protection, redesigned connectors with large openings for easier cleaning, and intuitive push-button controls with 10 adjustable vacuum levels, Pump in Style is designed to make breastfeeding easier and more convenient so you can feed your baby with breast milk for as long as you choose.
Pump in Style includes 2 sizes of PersonalFit Flex breast shields for more efficient milk flow and comfort; convenient, no-tangle tubing; battery pack for easy on-the-go pumping when away from a power source; and a stylish microfiber pump bag to keep your Pump in Style and parts organized and ready for use. Get trusted performance from the #1 recommended breast pump brand and see why the new Pump in Style with MaxFlow technology is highly effective, yet so easy to use.
What's Included:
1 Pump in Style Double Electric Breast Pump;
4 5-oz./150 mL bottles with lids;
2 Bottle stands;
2 21mm PersonalFit Flex breast shields;
2 24mm PersonalFit Flex breast shields;
2 Breast shield connectors with membranes (using incompatible parts could cause irreversible damage to your breast pump);
1 Complete tubing set;
1 Cooler bag;
1 Cooling element;
1 Microfiber bag;
1 - Battery pack (8 AAs not included);
1 Dual Voltage 110-240V Power Supply Adaptor.