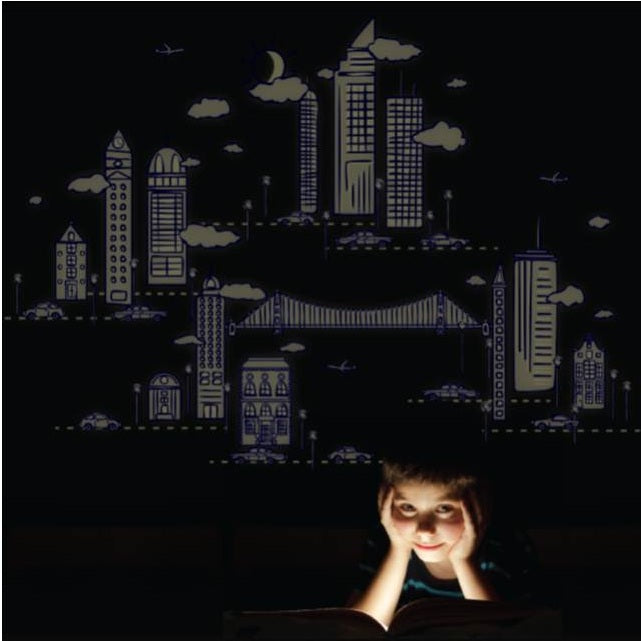 Night Scape Wall Stickers
Polished metropolis by day, sleepy skyline by night. Design uncommon uptowns and captivating capitals with repositionable glow-in-the-dark city wall stickers that won't demolish your surfaces.
To light your own chic urban sanctuary in bedrooms, bathrooms, and playrooms, simply peel, stick, and flip the switch. Add taxicab-colored throw pillows and textiles in ombre gray to create spaces layered with cosmopolitan energy and calming city din. Redecorate during your rush hour without damaging the walls – these glow-in-the-dark wall stickers are removable, reusable, and safe for surfaces.
10 glow-in-the-dark buildings (ranging from 4" high to 15.5" high, 22" wide bridge), 10 glow-in-the-dark cars and taxis (ranging from 3.25" wide to 4.25" wide), 100" of combined glow-in-the-dark roadway pieces, 22 light posts, 16 clouds (ranging 1.5" wide to 5.5" wide), 3 airplanes, and 1 sun-moon combo
BPA and phthalate free
Each peel-and-stick