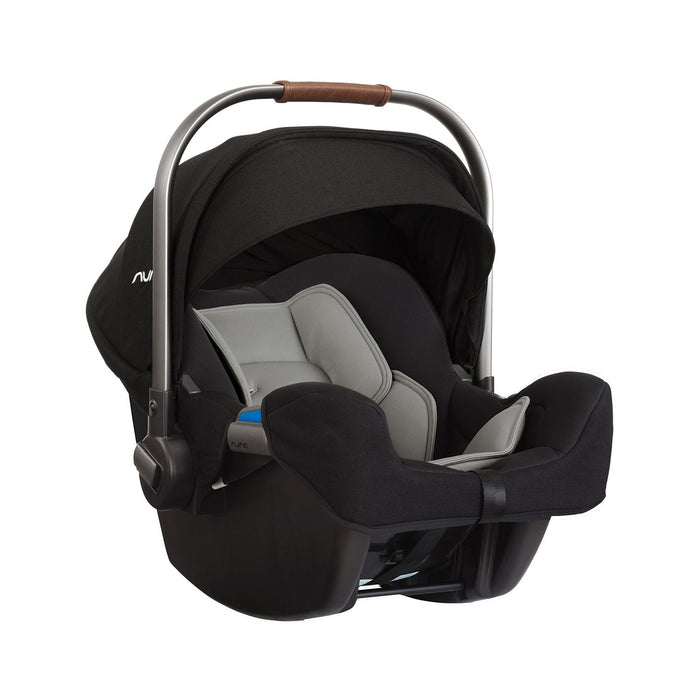 Nuna PIPA Infant Car Seat
Meet Nuna PIPA - One of the most popular infant car seats suitable for newborns 4-35 lbs.
PIPA is a popular choice for parents in Canada because it has been certified by Transport Canada for its combination of style and safety.
It is lightweight, making it easy to take with you wherever you go, and can be installed in just seconds in any type of vehicle. Its built-in features, including a five-point harness and side-impact security, as well as its true lock installation, provide maximum safety and a secure shelter for your child when traveling.
The Nuna PIPA has a distinctive, comfortable, and contemporary design that is available in several stylish colors.
It is simple and quick to set up, taking only seconds to click into anchors and indicating when it is properly installed and ready to go.
The car seat features side impact protection for full body coverage and security.
The included car seat base can easily be switched between cars, making it convenient for use in multiple vehicles.
The base has two level indicators to ensure the correct angle is achieved.
All fabrics used in the Nuna PIPA are of the highest quality and can be machine washed to keep it clean and tidy.
The fabric helps regulate temperature, keeping the baby cool in hot weather and warm in cold weather.
The full coverage canopy protects the baby from the sun, and the peek-a-boo mesh window provides airflow and a bird's eye view for the parent.
The revolutionary dream drape offers extra protection from the elements and can be tucked away in a secret compartment when not in use.
Use on its own, or pair with any Nuna strollers: MIXX, TAVO or DEMI grow.
Recommended use: rear-facing for infants 4-35 lbs., up to 32"