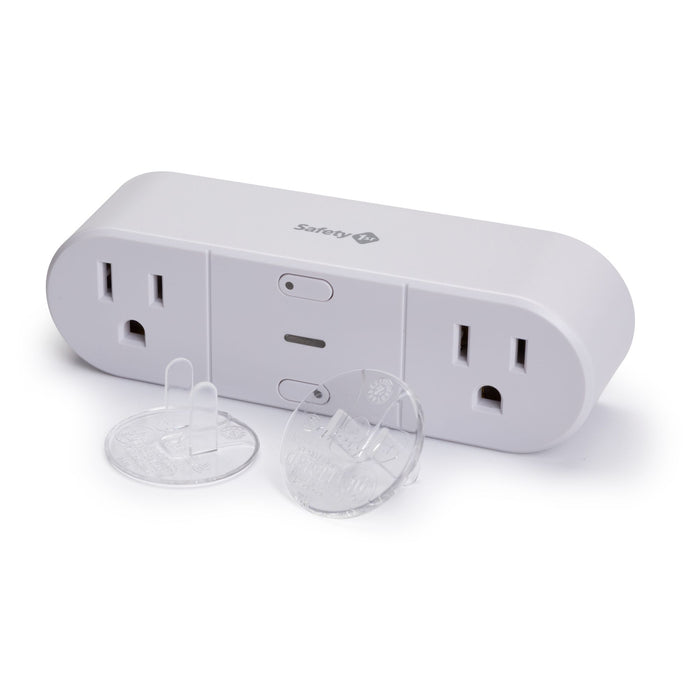 Safety 1st Connected Smart Outlets
The Dual Smart Outlet allows you to control almost any electrical device (from lamps to bottle warmers) by making it smart. Independently power and manage two electrical devices when plugged into the Dual Smart Outlet.
Set a timer, manage a schedule, or create a custom routine. Protect curious little ones from touching unused outlets with two Safety 1st Ultra Clear Plug Protectors (included). This outlet is part of our Connected Suite which puts parents in control of their child's sleep atmosphere through our family-friendly, easy-to-use Safety 1st Connected App.
Product Information
Allows you to independently power and manage two electrical devicesB21    
Set a timer, manage a schedule, or create a custom routine    
No hub required    
Share device access with other caretakers via the Safety 1st Connected App    
Voice activation control compatible with Alexa and Google Home    
Power output: 125VAC 60HZ, 15A 1875W resistive, 8A 1000W tungsten    
Easy set up with the free-to-download Safety 1st Connected App    
Control manually with on-device on/off buttons    
LED indicator light    
Child lock security: lock individual outlets using the Safety 1st Connected App    
Minimal, slim design    
2.4 GHz Wi-Fi connection required, compatible with iOS and Android